BACK GROUND
ARCH SPAN LTD
Arch span ltd is a brain child of young dynamic Engineering technicians with vast experience in construction industry it was registered on the 27th/June 2007 after compliance with the company's registration act (cap) 85 with the registration no 90751.
ARCH SPAN LTD
Success has largely depended on the cooperation between the employees and the contracting firm (ARCH SPAN LIMITED) while not ignoring the contribution of the dedicated staff at work as a unitary force with various capacities in all trade conditions. We have rendered this company more active firms and hope we shall do the same to our future clients.
OBJECTIVES
We are set up with a number of obligations to full fill and below are some among others:
To bring together various expertise in all construction of different force in construction industry
To improve the standard of construction at lower levels by imparting new skills on upcoming technicians
To create more job opportunity for both skilled and unskilled laborers in legal organized firms
To respond to government policy of promoting locally based (domestic) contractors
To target the market position in construction industry especially building storied structures, health centers, schools, Roads, Bridges ,design of building plans both architectural and structural and any other, in relation to civil engineering profession
ARCH SPAN LTD has successfully completed a good number of assignments that were set to us and as such we have built up a wide experience in contraction industry.
-It has also trained man power to handle any construction work set to us with minimum ease
-it has created employment for at least over 50 families both skilled and unskilled laborers from different parts of the country
ARCH SPAN LTD TASKS COMPLETED
(A)–Construction of modern dairy farm structures at MBALE Pentecostal theological college
Funded by; (CRWM)
Contract sum: 41,674,700
FY 2008-2009
(B)-Renovation of class room blocks and dormitory in MBALE municipality
Funded by Pentecostal assemblies of god Canada
Contract sum 46,000,000
FY 2009-2010
(C)-Construction of two classrooms with an office at OTUBOI town ship primary
School, funded by the president under presidential pledge
Bidders bid Reference: Kabe514/Wrks/10-1100009
CONTRUCT SUM:-35,476,591/=
KABERAMAIDO DISTRICT LOCAL GOVERNMENT EASTERN UGANDA
(D)–Renovation of OPD block in BULULU sub-county
Bidders bid reference; Kabe514/WORKS/10-11/00061
CONTRUCT SUM:-21,528,150/=
KABERAMAIDO DISTRICT LOCAL GOVERNMENT EASTERN UGANDA
(E)–Construction of one block of five stance lined pit latrines in ASURET, ODERAI, & ABANGO primary schools
Funding; SCHOOL FACILITIES GRANT CONTRUCT SUM:-40,500,000/=
SOROTI DISTRICT LOCAL GOVERNMENT EASTERN (U0
(SFG) FY2011/2012
 (F)–Sub Construct of 32kv suspension towers TORORO – LIRA   TRANSMISSIONLINES location No assigned to Arch Span Ltd 46/16, 46/17, 54/1, 66/6 and
70/9 FOUNDATION TYPE DS1 PC1
INCLUDING2 ROOM STORE
FY 2014-2015
CONTRUCT SUM:-58,000,000/=
Under KALPATARU power transmission ltd INDIA
Project offices hill view apartments No.1H plot 7/9 Clement hill Road Po Box 75386 Kampala Uganda
Telephone: +256 414 252 347
Fax: +256 414 252 349
ALL THE PROJECTS HAVE BEEN AWADED CERTIFICATES OF COMPLETION FROM RELEVANT AUTHORITIES
WORK CARRIED BY ARCH SPAN
ARCHITECTURAL DESIGN (1king 7:23)
(Building drawing planning and design)
Design means to produce the drawings and modern to how a new building will actually look like therefore a plan is the collection of ideas brought in to the reality through Drawing. A beautiful building a set of apartment,
(Architectural design of Building plans) such as: multi-storied buildings both commercial,public&private , Schools,hospitals, diary farm buildings and residecial homes at any level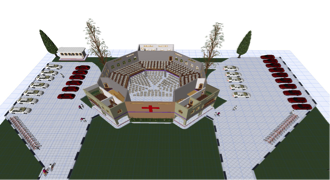 An impressive open view designed for Zion international ministries to be constructed at OPIRO village SOROTI district, therefore a house as far as ARCH SPAN LTD is concerned, must satisfy the day today needs of its occupants. It should provide comfortable living and protection from weather and seasons. Were by arch span ltd takes in consideration 5 (FIVE) principles for any structure:
(1). Functional planning
(2).Structural durability
(3).Essential service
(4).Outward appearance i.e. aesthetic value
(5). Economical aspect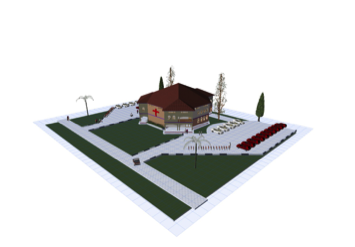 (B) STRUCTURAL ENGINEERING
The task in a structural engineering is to design the structure which satisfies the need of the client and the user. Specifically the structure should be safe economical to build and maintain, and aesthetically pleasing The structural engineering design is taken to mean the entire planning process for a new building structure, bridge, tunnel, road, etc from outline concepts and feasibility studies through mathematical calculations were we analyze general loads acting on the building loads which include:- dead loads, imposed loads, wind loads & seismic loads, fire resistance   among others to working drawings which could show every last nut and bolt in the given project this is all done to reduce the risk of lose lives, material and money among others.
Drafting and detailing of structural elements such as foundation, columns, beams, slab, stair case and roof
(C) QUANTITY SURVEY (LUKE 14: 28-30)
ARCH SPAN LTD through its various expertise of quantity surveyors are at your service to produce detailed bills of quantities of any assignment or project brought to our desk basing on material price and market survey to the exact volume (s) quantified in both architectural and structural drawing supervised by the engineers and architects in charge and recommendations given of concrete grades and mixes that shall give our clients green light to proceed with the contract (manageable BOQ's) which will form part of the contract within the laws of Uganda
Engineers and the architect have much response to the surveyors during that time of quantifying process this includes:
Client interests
Strength of materials to be used
Experience
Site investigation
Laboratory tests
Economic factors
Environmental factors among others.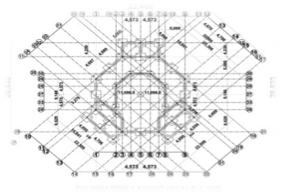 (D) CONSTRUCTION:
We receive contracts and sub contracts for both government and NGO works private individuals works on civil engineering works and in the event were clients are desirous to execute their projects the contractor shall course the preparation of contract agreements witnessed by legal attorney upon acceptance of both parties to execute the contract .
(E) ARCH SPAN ENGINEERING PLANT/MACHINES/TOOLS
-Concrete mixtures
-concrete vibrators
-mechanical compactors
-Electrical PE axe
-Dump levels among others
(F) CONSULTANCY SERVICES ON
-BUILDING AND CONSTRUCTION
-ARCHITECTURE
-STRUCTURAL ENGINEERING
-BRIDGES AND ROADS
-REAL ESTATE
We are also a meeting office for
Vendors and purchasers of land in Soroti district eastern Uganda Call for more inquiries +256 (0)392 666 184 
(G) COMPANY STRUCTURE
Arch span limited has an organized company structure as viewed bellow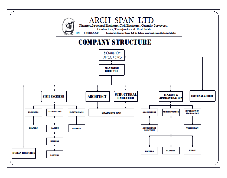 (H)         VISSION: TO BE THE MOST    RELIABLE, EFFECTIVE AND EFFICIENT ONE STOP SERVICE PROVIDER IN BUILDING INDUSTRY IN UGANDA, EAST AFRICA.
MISSION: PERFECT PROCESS OF BUILDING PLANS AND CONSTRUCTION OF STRUCTURES
(J)         CORE VALUES: WE ARE GOD FEARING, TRUE & HONEST PARTNERS, HARD WORKING, AND TIME CONSCIOUS.
Fig:4 construction of (SOFLYV) SOROTI FLYING VIEW HOTEL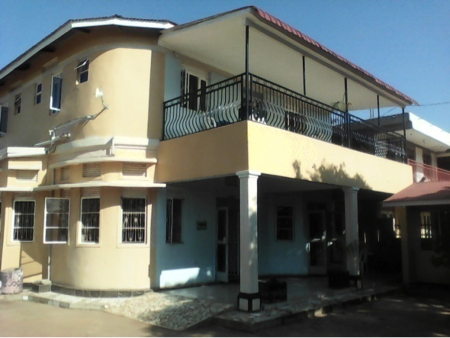 Fig 5: an artistic canopy as you enter SOFLYV hotel embossed with ARCH SPAN LTD as the contractor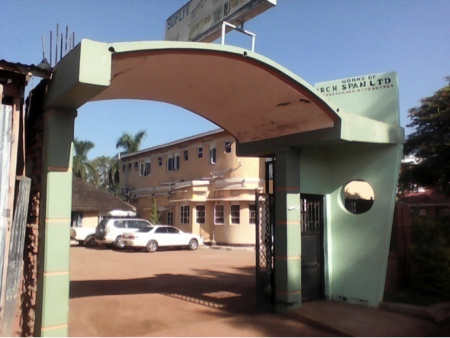 Fig: 6 Construction of 3 storied class
Room block at KUMI parents primary school: ref:+256 772 544 618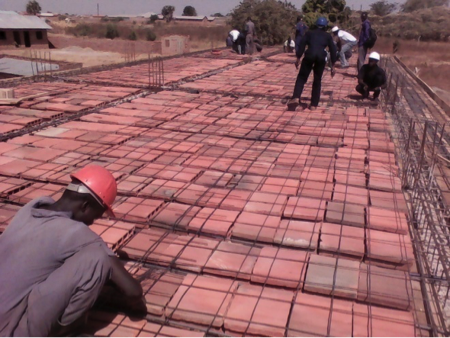 Fig 7 watch in a video, the construction of GREEN VILE HOTEL owned by Professor IKOJA ODONGO of Soroti University (THE VIDEO COULD NOT BE UPLOADED )
Fig 8. Construction apartment for Mr. JOHN EKIRU at senior residence soroti municipality b4 tilling the roof that COSTED 5,600 dollars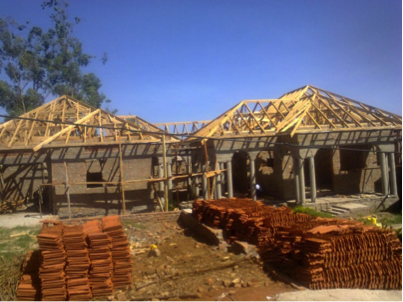 Fig: 9 when tilled using Uganda clay product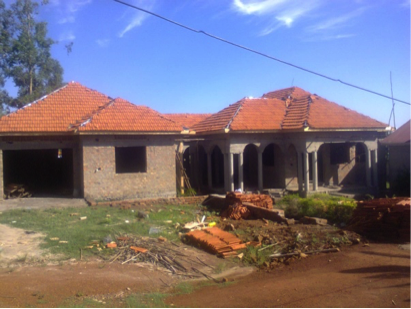 And above all arch span limited is monitored by UGANDA INSTITUTE OF PROFESSIONAL ENGINEERS (UIPE)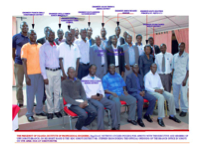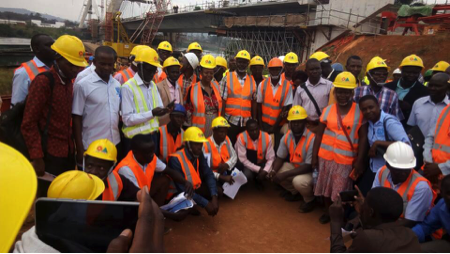 WISHING YOU THE BEST AS YOU CHOOSE ARCH SPAN LTD AS YOUR CONSTRUCTION PARTNER.
Eng: SIMON RICHARD ADAKUN